16. 07. 2017
RESPONDING TO A CHANGING CLIMATE IN BRISTOL
BY By John Stevens, Bristol City Council
The effects of climate change seem to be already apparent in Bristol. The prolonged rainfall of 2012 for example was the most rainfall measured in a year in the U.K. since records began. This brought with it widespread flooding throughout the city, particularly in areas within or adjacent to largely Greenfield land. Many homes were flood damaged due to the saturated catchment and raised water table level.
Storm surges in combination with high spring tides in 2014 led to flooding in the tidal areas, also bringing some devastating effects. Putting to the test the existing flood risk assets and structures around the tidal River Avon and Floating Harbour.
The intense heavy downpours of thunderstorms in 2016 also left the detrimental effects of flooding. Isolated showers were sporadic around the city. Some rain gauges showed no rainfall at all whereas others measured around 20mm per hour. River levels in certain areas responded rapidly, rising quickly and spilling out of bank. Leafy debris from the autumn fall, resulting in blockages worsened these effects.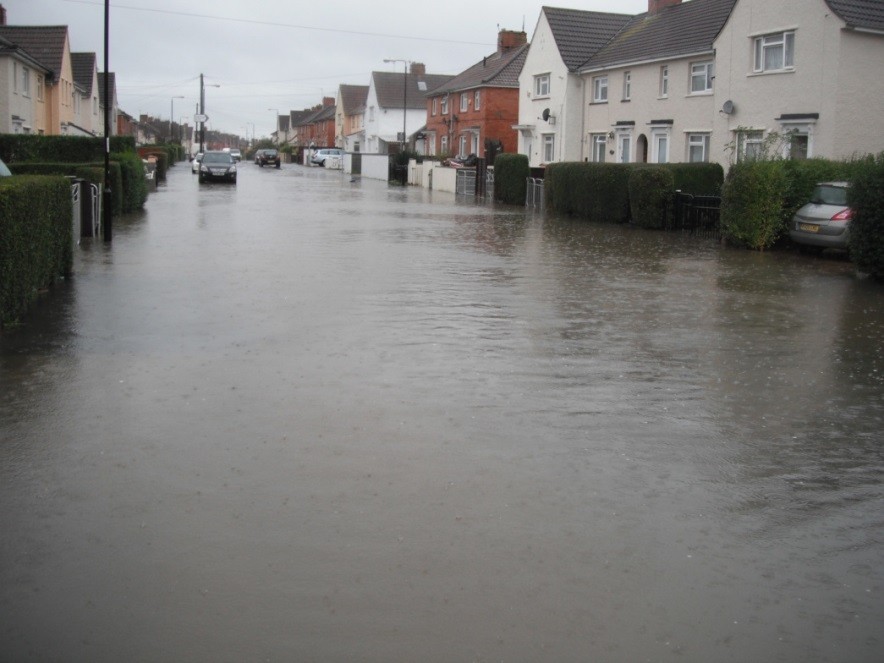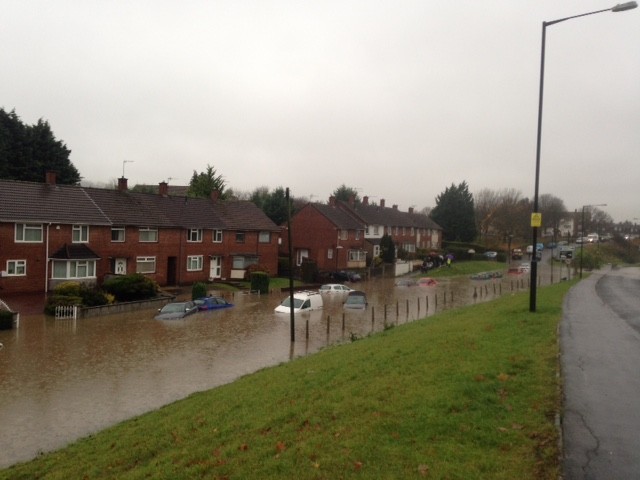 All of these different sources and types flooding have all tested the city resilience to such impacts in Bristol. There is the need therefore to understand the nature of flooding, the different flood mechanisms and an adaptive approach in response is required. This requirement has been captured in the Bristol Local Flood Risk Management Strategy Objective devised to improve preparedness for flood events and post flood recovery.
To learn from past floods and enable greater preparedness for future flood events. Certainly with the effects of climate change being felt. Sea level rise will raise tidal levels further and increased storm durations of higher intensities expected more regularly. Flooding within Bristol can therefore never be prevented entirely. These strategic measures seek to ensure that there is an effective response to flooding when it occurs:
Monitor and analyse warnings issued by the Environment Agency and Met Office to co-ordinate and prepare our response to extreme weather events.
Use our local knowledge and technical expertise to inform decisions made in advance of a potential flood incident.
Work with partners to support those who have been affected by flooding.
Review Lead Local Flood Authority response to flood events and identify opportunities to improve community flood resilience.
The RESCCUE project through the Hazur tool is enhancing the lines of communication between key responders within the city. The running of workshops outlining potential flood scenarios and how to react to such an incident in a coordinated response is all building resilience. Learning of the interdependencies between respective organisations and realising where improvements need to be made is helping against future flooding.