08. 09. 2017
IMPACT BUSINESS MODELS FOR A RESILIENT WORLD
BY IGNASI FONTANALS, OPTICITS
The resilience challenge
This summer Barcelona was hit by a terrible impact. First responders were the urban services working together with emergencies, police and the people facing cascading failure events between city services. Mobility was affected and taxis were taking people outside of the area. Then, bars and restaurants offered food and water to the afraid citizens. Relatively far from the event, since the accesses to the city were closed, cars had to stay on the ring road for hours suffering from high temperatures, thus needing at least some water to drink. People living nearby brought water to bring a basic service to the blocked drivers.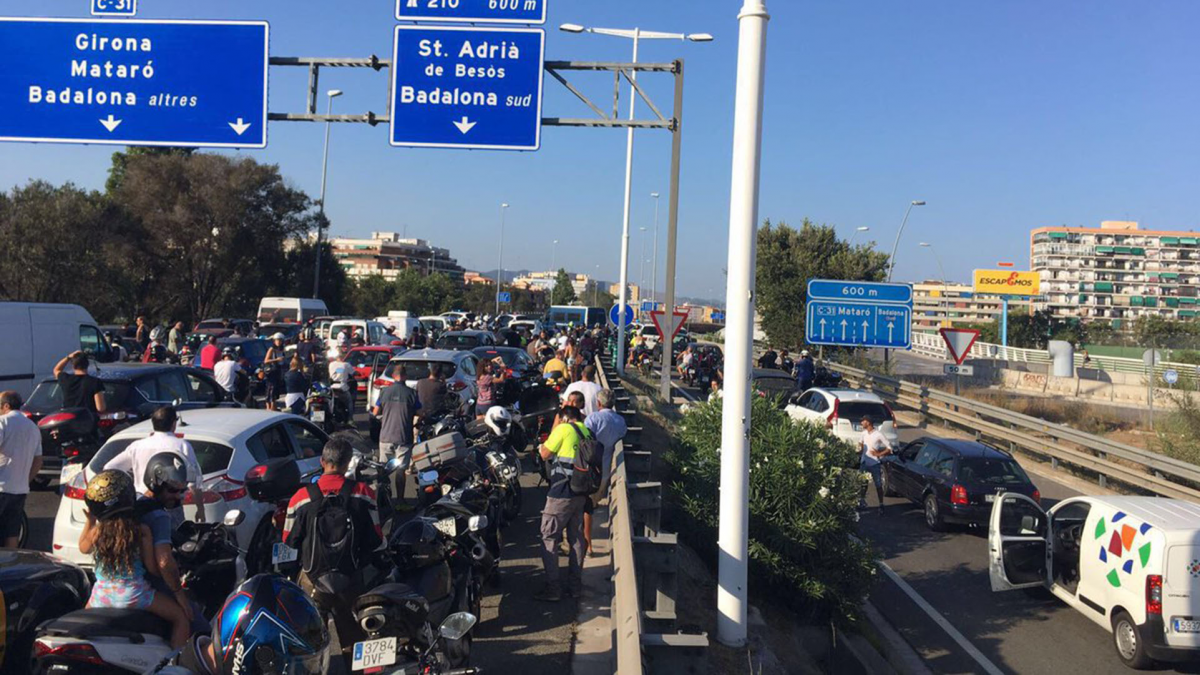 Just a few days after, cities in Texas were slammed by another type of impact: Hurricane Harvey. The social, economic and political consequences are arising with hundreds of specific situations: the area was without running water and affected by the floodwaters that swamped smaller towns surrounding, stores were quickly running out of stocks and residents were urged to boil their own water. And after Hurricane Harvey, Hurricane Irma, one of the strongest storms ever recorded in the Atlantic, is heavily hitting the Caribbean. When writing down this article Mexico has been affected by an earthquake.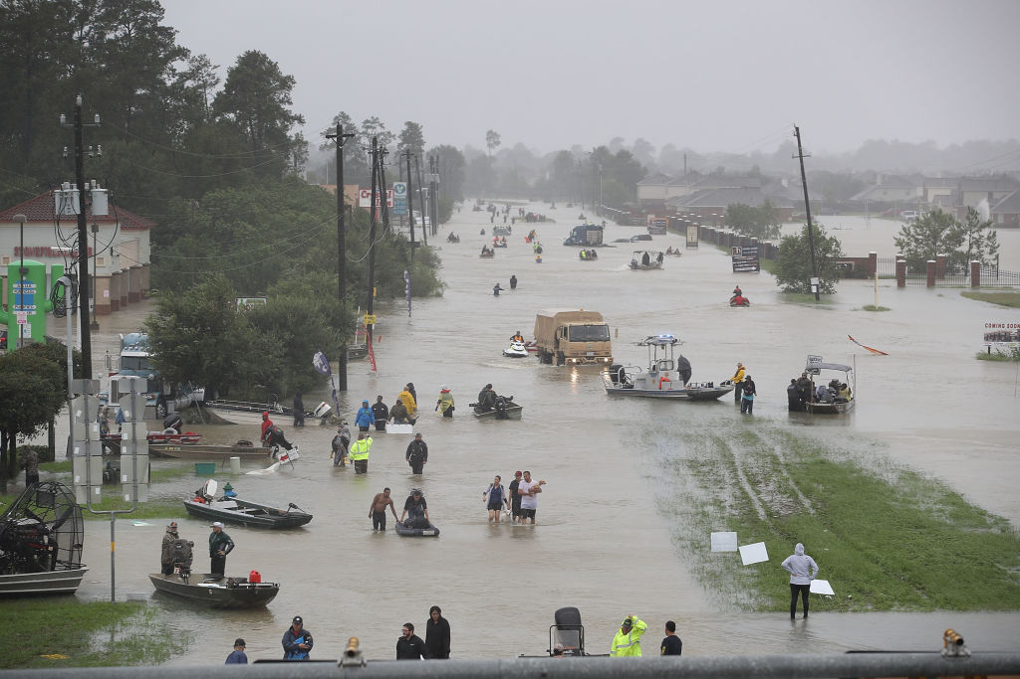 This type of catastrophic events with the corresponding cascading effects occur every day, everywhere. In India, Nepal, Bangladesh, Britain, Ireland, Sudan, Uganda, Nice, Paris, Berlin or London, urban managers – in large or intermediate cities, in developing or advanced economies – do not need somebody to tell them how complex is facing "systems of systems" situations where energy, water, communications, transportation, healthcare and other services and its associated infrastructures interact with failures caused by domino effects (cascading effects) with multi-organizational implications in disaster situations but also in day-to-day management with potential consequences.
We all have learnt that the proper functioning of cities and the citizens' quality of life, but also organisations, strongly depend on basic infrastructures and services. And we also realise every day the importance to better understand how services and infrastructures are linked to each other (inter-dependency analysis) and with other systems (i.e. social services, emergencies, citizen safety) and how important is to both manage and build resilience. It is a process in the long term – with measures and strategies – but also in the short term and in the day-to-day management. More and more cities –at least 100 for sure… – are now writing down resilience strategies and plans, and it is urgent to put these words into action. One interesting option is to start analysing which infrastructure or service can suddenly become critical, modelling and simulating potential situations to operationalize resilience thinking.
From a worldwide perspective, very few cities, governments and organizations have this rigorous analysis and innovative management system to understand the interdependencies between their services and infrastructures, and the cascading effects in order to simulate potential scenarios to improve resilience.
The above situation is costing, and will cost in the future, a lot of money. We only have to look at the last 10 years, disasters have brought estimated direct losses of US$1.4t. And in the next 10 years, the increase will be fourfold. An EU study estimated that flooding, along with other impacts of sea-level rise (e.g. erosion), could lead to economic costs of €11 billion by 2050s. Superstorm Sandy caused an estimated $65bn in damage in the New York/New Jersey area alone. Total Harvey cost could be as high as $100bn. At South-European local level, apparently a less affected territory, when talking to different city managers, €3m are spent every year due to the effects of impacts in the province of Barcelona.
Financing new solutions & business models
To avoid future costs and optimize expenses in cities and organizations related to these economic and technical challenges, innovative methodologies and technologies that map and simulate these potential failure mechanisms and the potential domino effects they generate are being developed. The financing of these solutions are diverse.
European institutions and other public entities are financing this type of research being attentive to the market needs. FP7 and H2020 projects are interesting ecosystems where competitiveness of EU industry is supported by enhancing the market for research results ensuring that it facilitates the policy-making process. RESCCUE and other European projects, working together in a Community of Users, are good examples of institutional co-investments to bring innovation to the market and be able to sustain it over the time.
An emerging source of financing innovation is impact investing -investors aiming at generating specific beneficial social or environmental effects in addition to financial gain. ­­These networks are formed by angel investors, venture capitalists, foundations, and family offices. They will verify that there is a solution to solve a problem, an adequate value proposition for an addressable market, reliable financials, a business roadmap, a compelling sales forecast, a long-term strategy, resources, and, more importantly, a business model that creates, delivers, and captures value in economic, social or other contexts. At the same time, an impact investor will incorporate social return into its consideration of an overall return profile.
HAZUR: an Impact Investment option
With the support of RESCCUE, Opticits is working to contribute to European research regarding urban resilience to cope with climate change, but also developing HAZUR, an innovative tool with a business model behind, and also with a social impact performance that fosters systemic change in cities providing social outcomes.
This social dimension linked to the Sustainable Development Goals or other frameworks is also embedded in other partners of RESCCUE. Recently, as a start-up willing to develop the best resilience tools, we are being presented to these early-stage impact investing networks that invests in enterprises dedicated to improving the environment, education, health, or community. And since impact investors are already financing fields that generate power without destroying the environment or working to make of water a right, not a privilege or supporting agricultural technologies such as water-saving software, we think that the resilience of cities and organisations is also a potential field of impact investing.
So we hope we will be able to globally explain how RESCCUE is stimulating and facilitating the creation of new tools, models or Resilience Action Plans, and thus can generate new business models and a return to the society. If we are able to explain all the work that has been done and the tremendous opportunity we have in front of us, we will welcome these new impact investing marketplace to help us to scale new solutions to one of the world's most pressing challenges.